Posted by Kindness for Success Team on
Staying healthy may often be a struggle for many individuals. There are unhealthy foods out there that are too tempting to resist. At our organization and movement, Kindness for Success, we aim to improve the lives of others. Our goal is to help make positive changes in the world by suggesting ideas that will be beneficial to everyone. Today, Kindness for Success News is tackling the topic of why fruits are an excellent alternative to candy and other sweets. How about eating more apples? Not only are apples naturally sweet, but they also contain vitamins and minerals and can be used to make many healthful,...
Posted by Kindness for Success Team on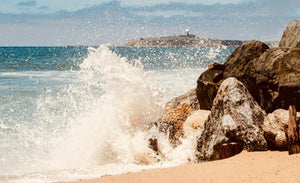 Feeling stressed is something we all go through. Surely, we all have those days. One of the best solutions is getting closer to nature. Going to places such as parks and beaches or just walking along a boardwalk can help improve one's mental state. Mental stress is all too common due to life challenges which add frustration to our everyday lives. But now, we can take advantage of what nature has to offer. Taking a vacation or even a stay-cation allows you to go somewhere away from problems, where you can focus on relaxing. You have the opportunity to rethink...